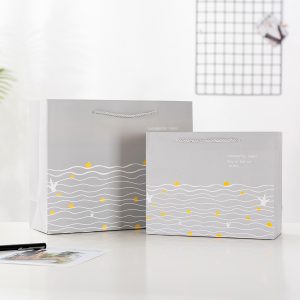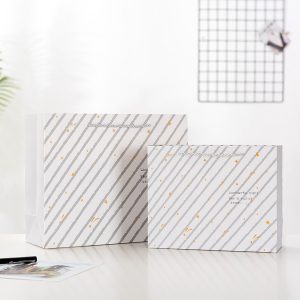 Product parameters
Size 1: 255x320x110mm
Size 2: 195x245x95mm
Size 3: 145x195x85mm
Material: special paper
Characteristics
Contrast color design, high color matching, fresh and elegant. Advanced printing technology, a variety of printing processes to choose from, high color fastness, not easy to fade. High quality paper, good hardness, wear resistance and durability. Twisted rope design, strong and easy to break, good load capacity.
Whiteboard paper tote
The whiteboard paper is a kind of cardboard which is white in front and smooth, and has a gray bottom on the back. The commonly used thickness is 250g-350g. The whiteboard paper is white on one side and gray on one side, and the price is relatively cheaper than white cardboard.